Marucci released their newly developed fastpitch bat line on February 3rd. Built with our latest technology and available in both one-piece and two-piece construction, the Echo is our highest-performing composite softball bat to date.
When choosing the best bat for your swing, you will need to consider the differences between the one-piece Echo and the two-piece Echo Connect. Each variation brings its own unique features to the plate, and we are here to help you break down the specs to make the most informed decision.
Both the Echo and Echo Connect share much of the same technology. Crafted from newly engineered MDX composite, their 2 1/4" barrel is ultra-responsive and game-ready out of the wrapper. Further, ring-free barrel construction allows more barrel flex and increases performance with no "dead" spots. The Echo's handle is wrapped in a micro-perforated, soft-touch grip with extra tack allowing for maximum control and better feel. Both variations have stand-out shock absorbing technology, but in different locations on your bat. The choice to use a one-piece or two-piece is ultimately based on personal preference. Now you know the similarities, next we'll discuss the differences.
Echo
The Echo is a one-piece composite design utilizing the MDX carbon composite barrel. A one-piece design offers a stiffer feel and minimal flex when contact is made with the ball creating a clean, consistent and traditional swing. The one-piece construction also offers a more balanced design which is favored by many players.
The Echo also features our 2nd generation AV2 anti-vibrational knob. One of the most common complaints from players of all ages is the unwanted sting and vibration felt in their hands after making contact on or off the sweet spot. To help eliminate those harsh vibrations, we have engineered and fine-tuned our patented AV2 knob which consists of a harmonic dampener built from vibration-absorbing materials and is housed within the knob to reduce all vibrations as they travel up and down the bat after contact. For any player, taking away these unwanted stings means they can get in the box with full confidence and focus on the task at hand - hitting the ball hard.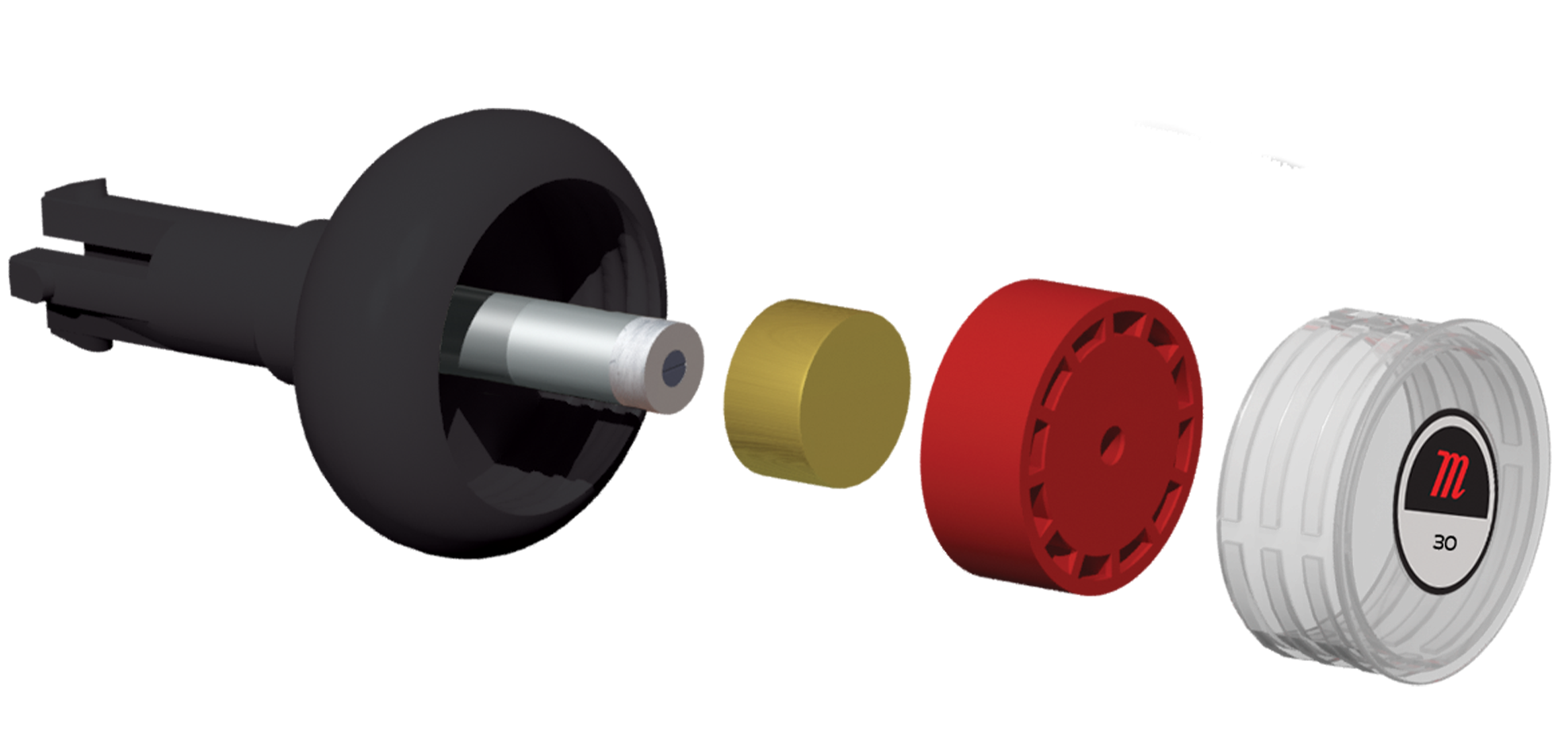 Echo Connect
The two-piece Echo Connect is constructed by joining the bat's handle and MDX barrel with the Extended Shock Dissipating Connection, or SDX EXT. This design provides a smooth swing while the SDX EXT's extended double-lock connection increases stiffness to maintain energy transfer to the ball. The Echo Connect has a slightly more end-loaded design which provides more mass at contact for players looking to increase exit velocities.
Additionally, the Echo Connect's SDX EXT dismisses unwanted vibrations from player's hands. Our shock dissipating connection technology features materials that trap vibrations as they make their way through the bat handle after contact. The SDX EXT's extended double-lock connection partnered with the triple shock dissipating design provides players with bats that keep power in the barrel and vibrations away giving players total confidence on any pitch.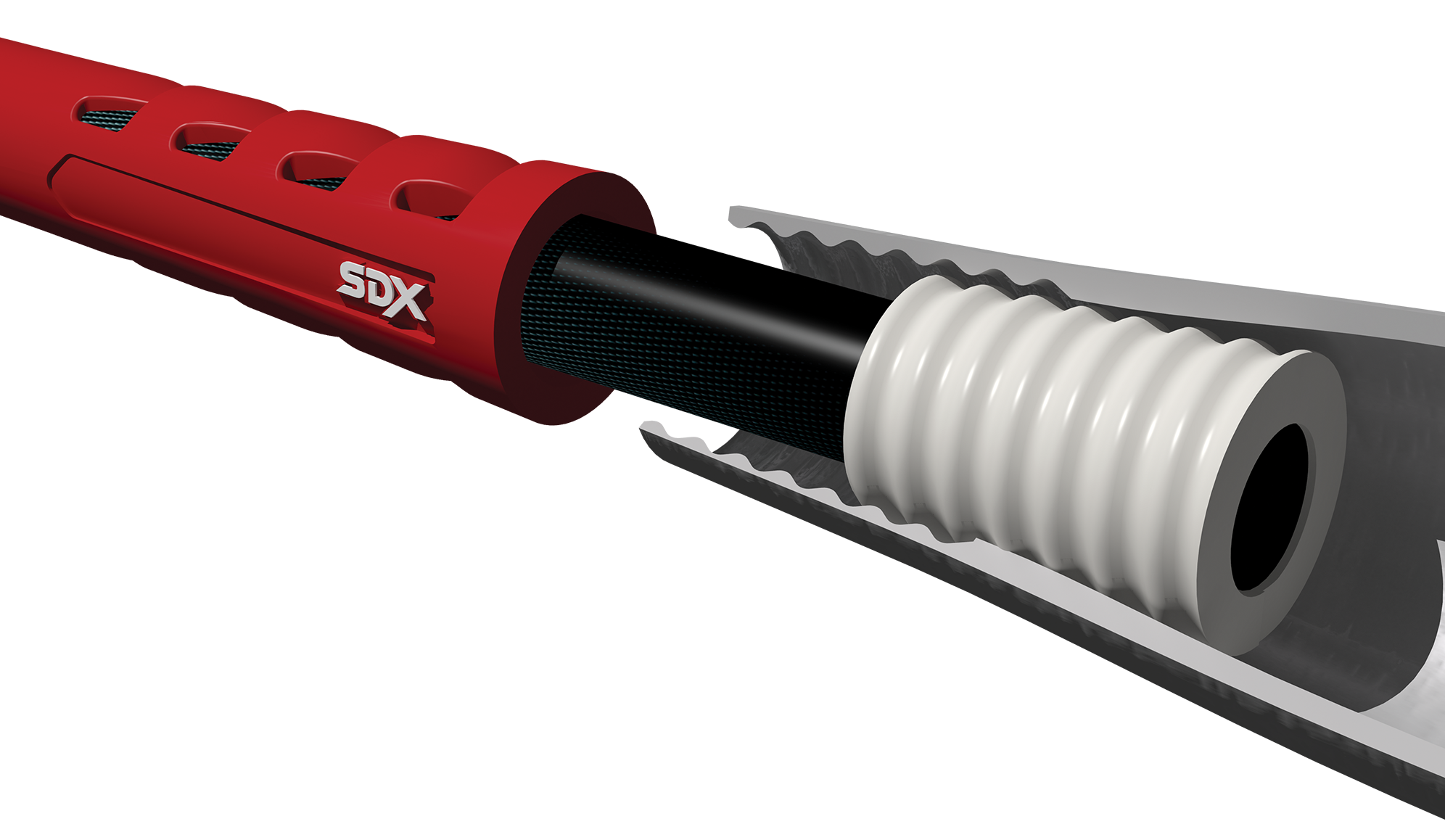 Both the Echo and Echo Connect are available in -11, -10, -9 and -8 and certified for WBSC (previously ISF), ISA, USSSA and USA (previously ASA).