USA Baseball Certification
The USA Baseball certification was put in place to protect players, requiring bats to perform so that baseballs do not come off the bat too quickly. This standard will give kids more time to react to hard hit balls and result in less injuries. USA Baseball is approved for play in AABC Baseball, Babe Ruth & Cal Ripken Baseball, Dixie Youth Baseball, Dixie Boys Baseball, Little League®, Pony Baseball and NABF Baseball.
Marucci USA Baseball
Have you wondered why Marucci did not release a USA Baseball certified bat until May 2019? We needed to take our time tweaking the technology of our CAT8 line to craft the highest quality product and meet USA Baseball standards.
What is the CAT Line?
Our CAT line is the result of countless research and development hours, offering one-piece, precision-balanced bats constructed with AZ105 alloy, the strongest aluminum in the Marucci bat line.
The USA certified CAT also features the 2nd generation AV2 Anti-Vibration knob to dampen hand shock and provide a more comfortable hitting experience.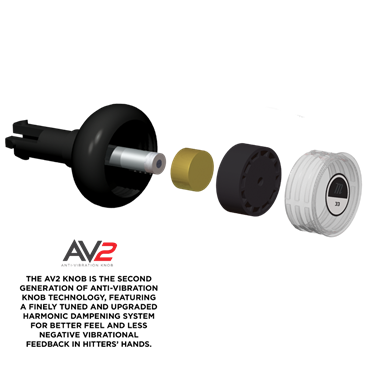 Which CAT bat should I buy?
Marucci's CAT bats are made for younger baseball players. Our CAT Tee ball bats are designed for kids 7 years old and younger. The differences between our two Tee ball bats are drop weight and barrel diameter. Drop weight refers to the length of the bat in inches minus the weight of the bat in ounces, meaning a higher drop weight translates to a lighter bat. The drop weight is indicated after the product name (e.g. CAT8 -5).
The 2 1/4" barrel is known as a skinny barrel, while the 2 5/8" barrel is known as a big barrel. Before choosing which bat to buy, we recommend checking with the local league to see if there are any regulations on barrel diameter.
Our CAT Senior League bat is for kids ages 8-10, but it may be used until the hitter can move up in size. The CAT Senior League is constructed with our multi-variable wall design and ring-free technology to expand the sweet spot. An expanded sweet spot gives hitters a bigger zone to square up a pitch.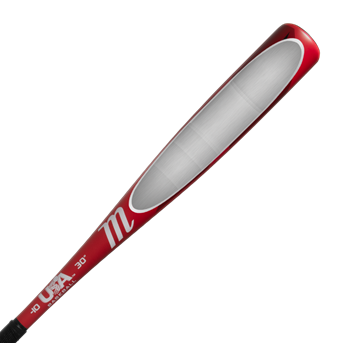 The CAT Connect Senior League also utilizes our multi-variable wall design and ring-free technology, as well as our upgraded SDX LT connection. The SDX LT connection is made with a precision cut dampening layer that dismisses negative vibrations while also decreasing weight.