This weekend was historic for several Marucci college partners. Eleven Division 1 programs got the brooms out and swept their opponents over the weekend.
Baylor
The Bears played at the Shriner's Classic in Houston, TX. Baylor is currently 8-3 on the season with a fresh 4-game win streak, including the sweep of the Shriner's Classic. With wins over the University of Missouri, #11 LSU and #6 Arkansas, Baylor made the college baseball world take notice.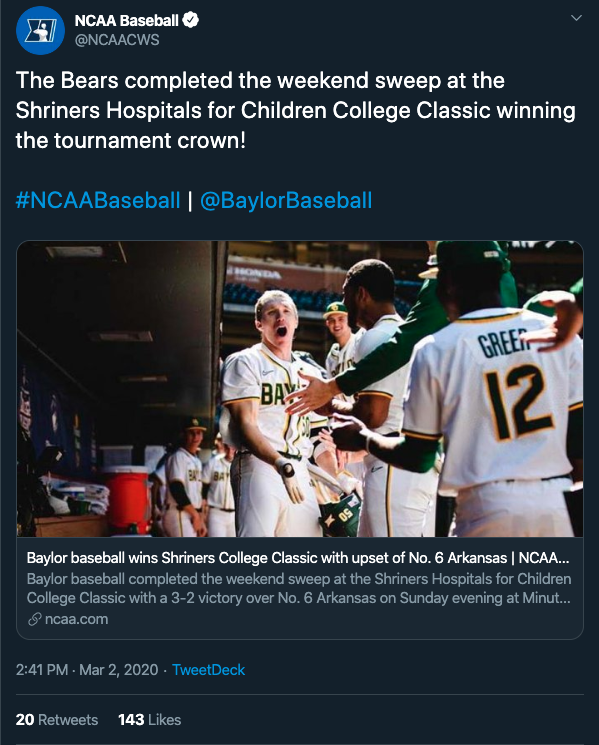 UNCW
The Seahawks have been playing lights out this season and currently hold a 9-3 record. This weekend they traveled to Lexington to take on the University of Kentucky. In their first two games of the season, UNCW posted shut-out games and finished the series off with a 7-4 victory- completing the sweep of their SEC opponent.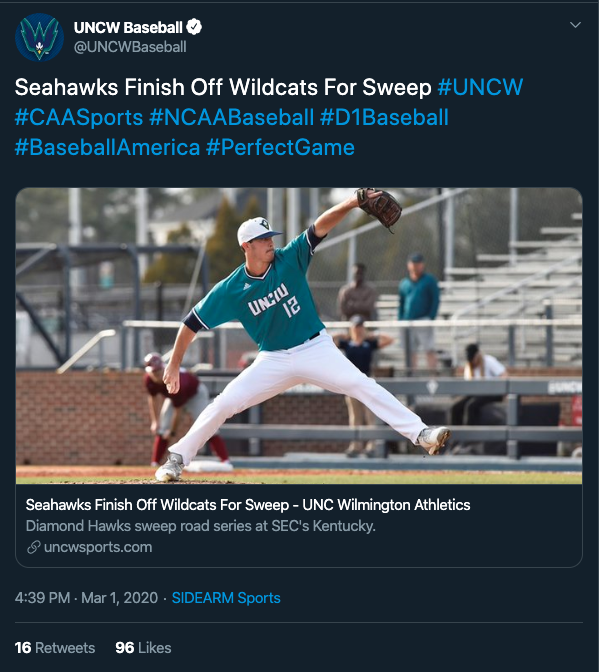 Memphis
Streaking hot on their current 7-game win streak, the Memphis Tigers showed no signs of stopping this weekend against Western Illinois. Memphis lit up the box score by putting up 55 runs over 3 games.
ETSU
ETSU is currently on a 5-game win streak and holds a 9-2 record on the season. This weekend they swept Georgia State in a 3-game matchup.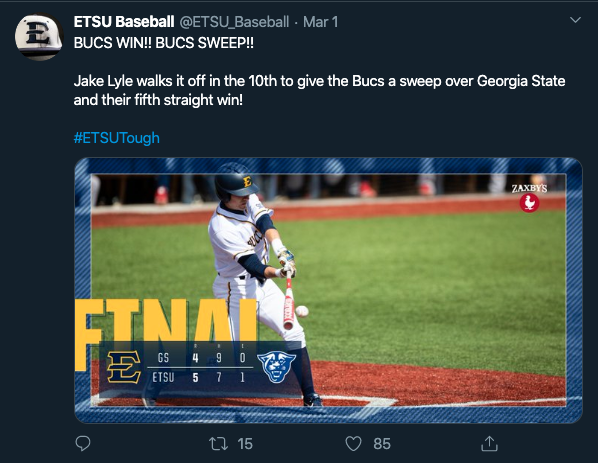 Louisiana Tech
The Bulldogs took on Maine in a 4-game series in Ruston, LA. Not only did the Bulldogs come away with a 4-game sweep, they made history tallying 65 total runs in a series.
Michigan State
The Trojans played in the 2020 First Pitch Invitational against Kansas, Western Carolina and Ball State. Michigan State came out on top in all three matchups, completing a sweep of the invitational.
Southern
The Jaguars played their first in-conference matchup against Prairie View A&M. Southern dominated with a 3-game sweep and posted 20 runs in the final series game.
The Citadel
Currently boasting a 9-1 record, the Bulldogs are showing up this season. Over the weekend, they played Saint Peter's and posted two shut-out games to finish off the three-game series sweep.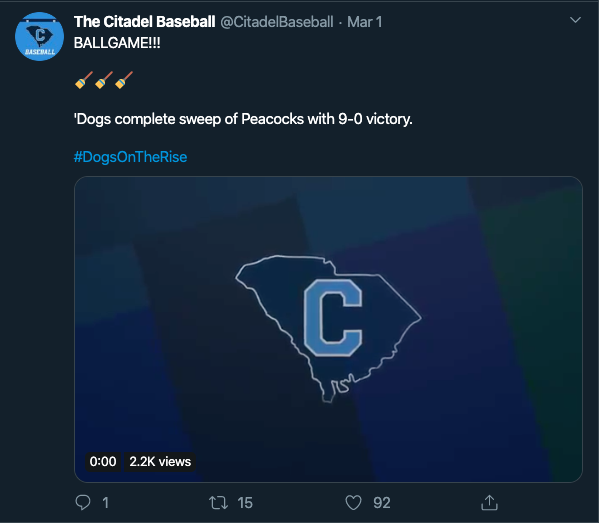 Murray State
The Racers took on Bowling Green at Reagan Field in a 3-game series. In the final game, the Racers put up 25 runs on the board securing the sweep.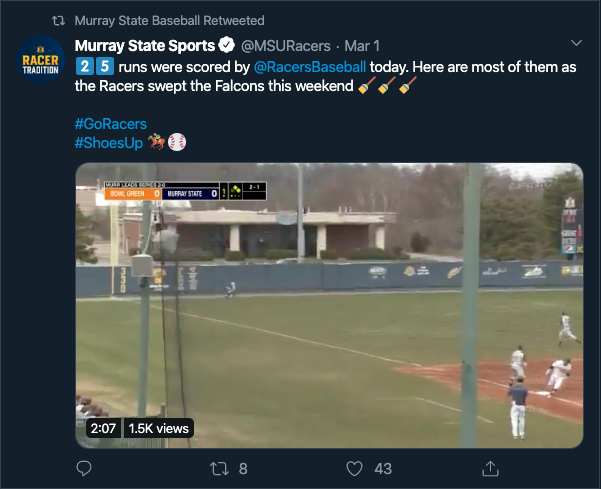 Lamar
Lamar hosted a 3-game series against the Akron Zips in Beaumont, TX. Lamar came out victorious in each game by a wide margin.
Alabama State University
The Honeybees hosted a 4-game series against Toledo and completed the sweep with a high scoring 9-8 victory.